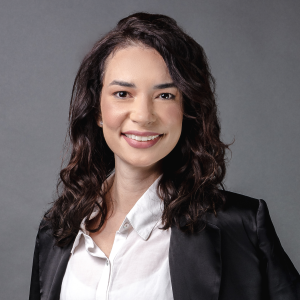 Programme
SMART LOIRE VALLEY GENERAL PROGRAMME
Period
February, 2023 - July, 2023
Award
LE STUDIUM Visiting Researcher
From
Federal Rural University of Rio de Janeiro - BR
In residence at
Infectiology and Public Health (ISP) / Centre INRAE Val-de Loire, University of Tours - FR
Host scientist
Dr Foteini Koutroumpa
BIOGRAPHY
Dr Patricia Silva Gôlo is a veterinary physician, who since 2015, has been a faculty member (professor) at the Department of Animal Parasitology at the Federal Rural University of Rio de Janeiro, Brazil. She obtained her Ph.D. from the same University in 2014. Her Ph.D. focused on the biological control of cattle ticks using entomopathogenic fungi. From 2012 to 2013, Patricia was a visiting scholar at Utah State University. Patricia applied for a public tender at UFRRJ and started her professional career at the veterinary institute. In 2021 she was awarded the Earlier Carrier Award from the Society of Invertebrate Pathology. Her research interests focus mainly on the use of entomopathogenic fungi to control arthropod pests.
PROJECT
Exploiting the poultry red mite chemosensation for improvement of its control with entomopathogenic fungi
The world population grows around 83 million people/year, and if this trend continues, by 2050, there will be 9 billion people on Earth. This growth leads to an increased demand for agricultural and livestock production to feed the population. Arthropod pests have a high negative impact on food production, reducing the yield of agricultural crops, livestock, and impairing food stocks. Chemical pesticides are often used to control these pests, although their indiscriminate use leads to biodiversity loss, pest resistance, and ecological imbalances. Synthetic pesticides accumulation in animal tissues can cause human dietary exposure by consumption of contaminated eggs, meat, and milk. The search for a sustainable and safer food production places entomopathogenic fungi in a central role as biopesticides. These fungi are safe for vertebrates and for the environment and can kill arthropod pests after contact with their cuticle. Dermanyssus gallinae is one of the most aggressive blood-feeding ectoparasites for the poultry industry, causing an annual European loss estimated at €231 million. Under poultry-house conditions, the fungus does not reach its optimal efficacy against mites. Environmental challenges and probably fungal detection and elimination by the mites could be the reasons. The current project aims to unveil the interactions between the mite and the fungus by exploiting the differences in D. gallinae chemosensory receptors' expression before and after infection. We will evaluate if volatile molecules from the fungus and/or hens can elicit avoidance or attractiveness in the mites using chemical analysis, electrophysiology and behavioral tests. These studies take advantage of fungal acaricide activities and olfactory properties of mites and aim to provide new information concerning the use of fungi against D. gallinae, allowing improvement to current integrated management of the Poultry Red Mite.