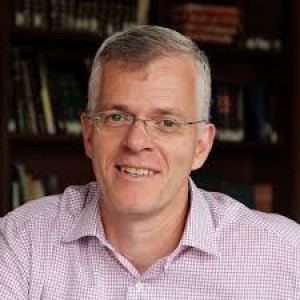 Programme
SMART LOIRE VALLEY GENERAL PROGRAMME
Period
October, 2009 - October, 2010
The prominence of St Martin in the historical consciousness of France in general, and his importance to the French monarchy in particular, cannot be overstated.  When Alcuin—the venerable Carolingian scholar and theologian—stated in the eighth century that Martin was the protector of the kingdom, he was echoing what had been on the lips of the Merovingian monarchs since the reign of first Christian king Clovis, and anticipating similar pronouncements from virtually all subsequent French kings.  In an era in which the royal court was still itinerant and wherein there was no capital city per se, the city of Tours functioned as the religious metropolis of the nascent kingdom, with the venerated tomb of St Martin in its center.  Beginning in 678, the monarchy used Martin's cape in times of war to steer and protect them in battle, and during times of peace, kings swore oaths upon it.  Although Martin's stature was slightly eclipsed by that of St Denis in the central and later Middle Ages, the increasing reliance on celebrated patron saints who also had a militaristic vocation during the tumultuous fourteenth and fifteenth centuries, brought a resurgence in his status as a national saint.
Martin was in fact venerated as a saintly figure while still living, long before a popular biography of him was published.  His cult inspired a vibrant following that viewed him as a Christ-like figure, a lively folkloric tradition, the composition of numerous pictorial and musical works of art, and the establishment of thousands of churches and numerous confraternities all over Europe dedicated to him.  Even today, Martin retains a respectable footing within Western-European culture: lantern parades and the eating of geese is still a time-honored tradition on Martin's principal feast day (11 November) in Germany and the Low Countries; the European Institute of Cultural Routes (part of the Council of Europe) is devoting considerable efforts to promote Martinian themes through various cultural programs; and the music dedicated to him is enjoying a revival of sorts through the efforts of vocal groups such as The Rose Ensemble working in the US and in France.
And yet, we know little of how all this came about.  Although it is impractical to follow the promotion and spread of the cult of St Martin in all its manifestations over the course of hundreds of years in various places, one of the most effective ways to begin is to examine these developments as they evolved in the crucible of his cult, the church of Saint-Martin in the city of Tours.  The proposition of search : focuses on the origin and spread of the music and liturgy of St Martin's cult—which proved to be the most effective means of its dissemination—from the eleventh to the fifteenth centuries.  Only if we understand the instruments of the cult's formation and the agents of its propagation—liturgy, music, folklore, hagiography—can we comprehend its enormous diffusion in the West.