Dr Thais Hernandez Campillo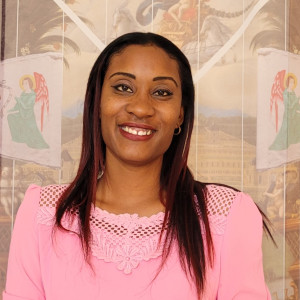 Programme
SMART LOIRE VALLEY GENERAL PROGRAMME
Period
September, 2023 - December, 2023
Award
LE STUDIUM Guest Research Fellowship
From
In residence at
Research Team on Contexts and Education Actors (ÉRCAÉ ), University of Orléans - FR
Host scientist
Dr Natalia Pino
BIOGRAPHY
Degree in Journalism (2015) by University of Camagüey. Doctor in Educational Sciences (2022) by University of Camagüey. She is currently a research professor at the Center for Studies in Education Sciences of the University of Camagüey and collaborating professor at Department of Information Sciences. She has collaborated in research projects with University of Barcelona, Spain and University of Antwerp, Belgium. She is a reviewer of scientific journals such as Creative Economy and Education Dialogues of Mexico, Key Word of Argentina, Apertura of Ecuador and Digital Journal of Research and Postgraduate in Venezuela.
The professor is a member of the Latin American Researchers Network and your research fields are information literacy competencies for students and university professors, educational digital content curation, continuing education for university professors and ICT as a support for educational processes.
PROJECT
Learning ecologies based on education digital content curation.
The United Nations Educational, Scientific and Cultural Organization (UNESCO) highlights how virtual environments have evolved education and the way students interact with teachers. These platforms make learning possible from any device, eliminating barriers of time and distance. From this point of view, the importance of innovating with technologies in the educational field is emphasized. However, education and the learning process take place in school and non-school, formal and informal contexts. It is pertinent to create teaching and learning spaces, supported by ICT, that integrate both training contexts and promote autonomous learning.