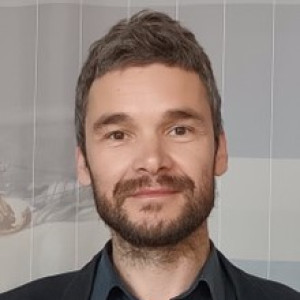 Period
May, 2023 - September, 2023
Award
LE STUDIUM / ATHENA Visiting Researcher 
From
In residence at
RÉceptions et MÉdiations de LIttératures et de Cultures Étrangères et comparées (RÉMÉLICE) / University of Orléans - FR
Host scientist
Prof. Karin Fischer
BIOGRAPHY
Rudi Klanjšek holds a Ph.D. in Sociology and works as an associate professor at the Department of Sociology, University of Maribor, Slovenia. He specializes in cross-cultural studies of youth and related phenomena, such as employment, housing, well-being and deviance. Other areas of expertise include topics on globalization, modernization, social change, inequality, and economic development. As an author and co-author, he has extensively published in a number of well renowned international journals such as European Societies, Nationalities Papers, Journal of Adolescence, Justice Quarterly, British Journal of Sociology of Education, Substance Use & Misuse, etc. In the past he was a research fellow at Auburn University, USA, and a guest lecturer at various European universities (e.g., University of Bologna, Italy, University of Zadar, Croatia, Masaryk University, Czech Republic). 
PROJECT
Exploring relationships between housing and health among youth in the context of adverse structural conditions – an explorative research study
Acknowledging the adversities that youth face today when it comes to housing market and the lack of empirical studies that would analyse the relationship between the different dimensions of housing and health among youth, the main purpose and aim of the proposed collaborative research project is twofold: First, an empirical analysis of whether and how are housing status, housing conditions and perception of housing problems related to self-assessed health of youth, will be performed. Specifically, following hypothesis will be tested: different dimensions of adverse housing conditions, which are conditioned by individuals' economic situation, are a trigger of fear (of having a housing problem), which is then reflected in higher levels of stress, which in turn weakens the health assessment among youth. After the completion of the proposed analysis, options for dissemination of results will be explored, possibly stimulating discussion about housing issues and (mental) health of youth in a broader European context.