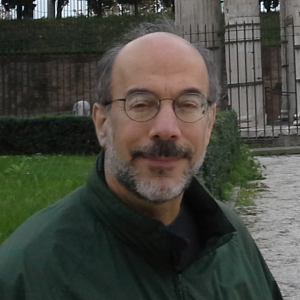 Nationality
United States
Programme
SMART LOIRE VALLEY GENERAL PROGRAMME
Period
June, 2022 - July, 2022
September, 2023 - November, 2023
Award
LE STUDIUM Visiting Researcher 
From
In residence at
French Geological Survey (BRGM) - FR
Host scientist
Dr Patrick Ollivier
BIOGRAPHY
Neil Colrick Sturchio received his Ph.D. (1983) in Earth and Planetary Sciences from Washington University with focus in mineralogy and geochemistry.  He was a member of the scientific staff of Argonne National Laboratory from 1983-2000 where he performed research pertaining to nuclear waste isolation, geothermal energy, groundwater contamination, and mineral-water interfaces.  He was elected a Fellow of the Geological Society of America in 1997.  From 2000 to 2014 he served as Professor and Head of the Department of Earth and Environmental Sciences at the University of Illinois at Chicago, where he established the Environmental Isotope Geochemistry Laboratory.  Since 2014, he has served as Professor and Chair of the Department of Earth Sciences at the University of Delaware, where he established the Environmental Isotope Science Laboratory.  His principal research interests include stable and radioactive isotope tracer studies of groundwater contaminants and groundwater residence times as well as synchrotron radiation studies of mineral-water interface processes. 
PROJECT
Groundwater contamination in France: A legacy of World War I
The battlefields of World War I (WWI) in France preserve a major legacy of environmental contamination from the extensive use of munitions.  The chemical contents of WWI munitions included nitro-aromatic compounds, nitrated and nitrite high explosives, chlorate and perchlorate. The widespread occurrence of perchlorate in groundwater of northern France, especially in the region affected by military activities during WWI, was revealed by a nationwide survey of groundwater quality conducted by ANSES (French Agency for Food, Environmental, and Occupational Health and Safety) in 2011. Perchlorate is a persistent contaminant that is soluble in water and highly mobile.  It presents a substantial health risk to the human population because of its effect on thyroid hormone production and the development of the nervous system.  Human exposure occurs primarily through drinking water and agricultural products such as leafy vegetables. 
This project will extend the scope of preliminary results obtained over the past two years in a study of perchlorate in the Chalk Aquifer of the Champagne region in northern France.   We plan to extend the scope of these preliminary studies to investigate a more extensive geographic region in northern France, as well as selected locations in Central and Southern France where elevated perchlorate concentrations in groundwater have been identified by ANSES in a national survey of groundwater contamination.   Likely sources of perchlorate, chlorate, and nitrate include residues of World War I munitions as well as imported Chilean nitrate fertilizers, both of which contain substantial amounts of perchlorate and nitrate having distinct isotopic compositions.  Nitroaromatic compounds will also be investigated.