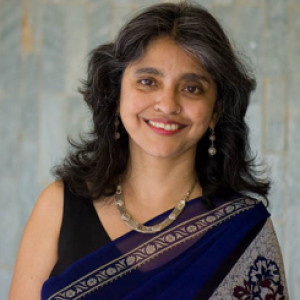 Programme
SMART LOIRE VALLEY GENERAL PROGRAMME
Period
September, 2012 - February, 2013
Award
LE STUDIUM Research Fellowship
From
In residence at
Cultural and Discursive Interactions (ICD), University of Tours - FR
PROJECT
Rethinking Diasporic Literary Imaginaries
To develop the research project, 'Rethinking Diasporic Literary Imaginaries', segments of which I will present to established and new researchers including postgraduates in Tours-Orléans to initiate collaborative research and pedagogy that will facilitate the reconfiguration of the traditional Discipline of Literary Studies to be inclusive of both the traditional and 'new' World Literatures.  
To contribute towards developing the postcolonial dimension of GRAAT/ICD, and to explore ways of linking GRAAT with the Centre for Postcolonial Writing (CPW) at Monash of which I am founder and continuing Director.  This pilot project would pave the way to developing further links between Monash and Tours Universities. 
To develop through the staff of the two Centres, a plan for sustainable collaboration that can lead to joint international projects and applications for major external funding.
To conduct a follow-up project through furthering a staff/student exchange programme between CPW and GRAAT with particular focus on World Literatures which is the strong research strength of CPW. 
To explore the possibility of setting up a joint MA and /or PhD programme that may include shared coursework units and joint supervisions. 
To jointly-activate an Internet site as an ongoing symposium that could draw together other art forms of the diasporic communities of the project such as their oral cultures, musicology, painting, cinema and photography via the Internet's capacity to transport sound, text and image.