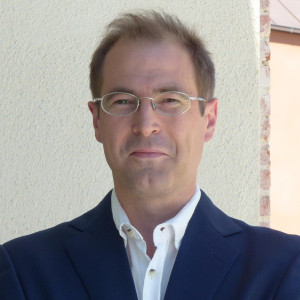 Award
LE STUDIUM RESEARCH FELLOW / ARD 2020 - BIOPHARMACEUTICALS Programme
From
Graduate School of Science, Technology and Innovation, Kobe University - JP
In residence at
Biomolecule and Plant Biotechnology (BBV) / University of Tours - FR
Host scientist
Dr Vincent Courdavault
PROJECT
Bio-production of vindoline and catharanthine by recombinant yeast cell factories
The tropical plant Madagascar periwinkle (Catharanthus roseus) is naturally able to synthesize anti-cancer monoterpene indole alkaloids (MIA), such as vinblastine and vincristine. 
The C. roseus MIA biosynthetic pathway is however regarded as the most complex pathway in all living organisms and shows surprising compartmentation at both cellular and subcellular levels. This drastic compartmentation is potentially responsible for the extremely low level of production of MIA in planta. 
Our research project precisely aims to develop recombinant yeast cell factories in order to achieve heterologous bio-production of vindoline and catharanthine, two precursors of highly valuable anticancer MIA, originally produced by C. roseus. 
To achieve this goal, a combination of metabolic and cell surface engineering approaches, using cutting-edge tools of synthetic biology in backer's yeast (Saccharomyces cerevisiae) will be used.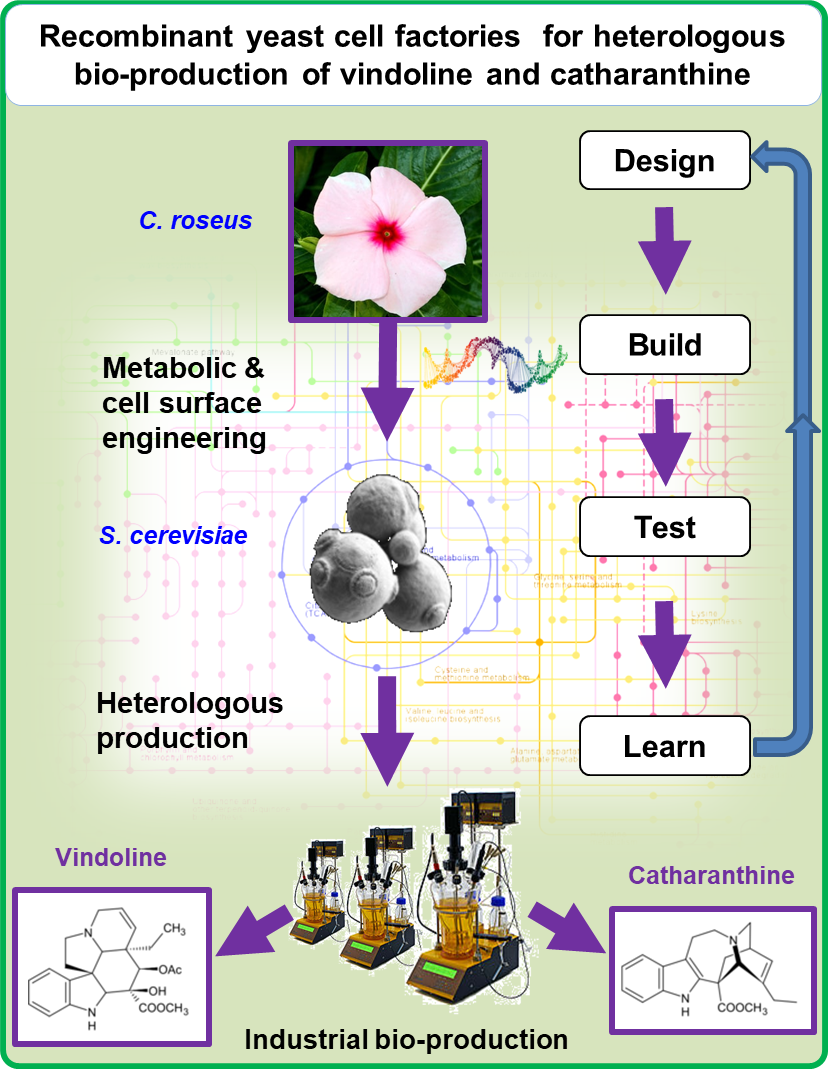 Publications in relation with the research project