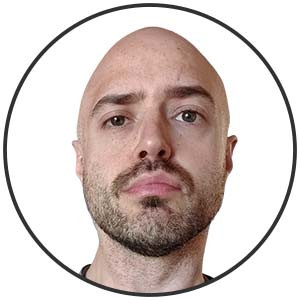 Programme
SMART LOIRE VALLEY GENERAL PROGRAMME
Period
September, 2023 - August, 2024
Award
LE STUDIUM Research Junior Fellowship
From
In residence at
Centre for Advanced Studies in the Renaissance (CESR)  / CNRS, University of Tours - FR
Host scientist
Prof. Silvère Menegaldo 
BIOGRAPHY
Alessandro Turbil (1988) is a Studium-FIAS Fellow (Junior Research Fellowship, 12 months) at the Centre d'Études Supérieures de la Renaissance in Tours. Previously, he held a DAAD scholarship at the Freie Universität Berlin and a postdoctoral fellowship at the University of Turin. He studied at the University of Turin, the University of Savoie-Mont Blanc and the University Sorbonne Nouvelle Paris 3, where he obtained his Ph.D. in Linguistics and French Studies in 2018. Between 2018 and 2020, he was a fixed-term lecturer in Italian Studies at the University of Tours, where he also taught in the departments of French Studies and Comparative Literature. His research interests include medieval and Renaissance French literature, diachronic linguistics, lexicology and network analysis applied to editorial practices between 1470 and 1600.
PROJECT
Singers of Old Love: The survival of medieval lyric heritage in the French Renaissance. A bibliographical and philological study
This project aims to explore the continuity between medieval and Renaissance French literature, with a particular focus on the circulation and assimilation during the 16th century of the works of the masters of medieval lyricism. Unlike many recent studies on the medieval legacy in the Renaissance, which have been limited to a specific chronological arc, author or theme, this project aims to map the reception of medieval lyricism in all of sixteenth-century literature, using a "measurable" approach based on the study of the production and circulation of books. The importance of this project is to redefine the criteria used by scholars to describe the presence of the medieval heritage on the Renaissance book market, as well as its many literary implications, with particular reference to the 16th-century circulation and assimilation of the works of 14th- and 15th-century masters of medieval lyricism.
By focusing on the transition from the Middle Ages to the Renaissance, the project aims to explore a kind of "terra incognita" in literary studies, namely the role and extent of the reception of the medieval lyric heritage in the sixteenth-century printed book market. This will be done on the basis of new material, i.e. a study of the actual circulation and reading of the medieval lyric authors whom the sixteenth-century public might have known not only by name but also by their works. This aim will be achieved mainly by combining the study of catalogues and repertories with the network analysis of the relationships between printers, booksellers and bibliophiles.
This project will make it possible to study, both practically and theoretically, which bibliographical and philological tools are effective for the development of new theories and approaches in the field of the history of reading and literary criticism, based on material evidence and measurable analyses (on databases).