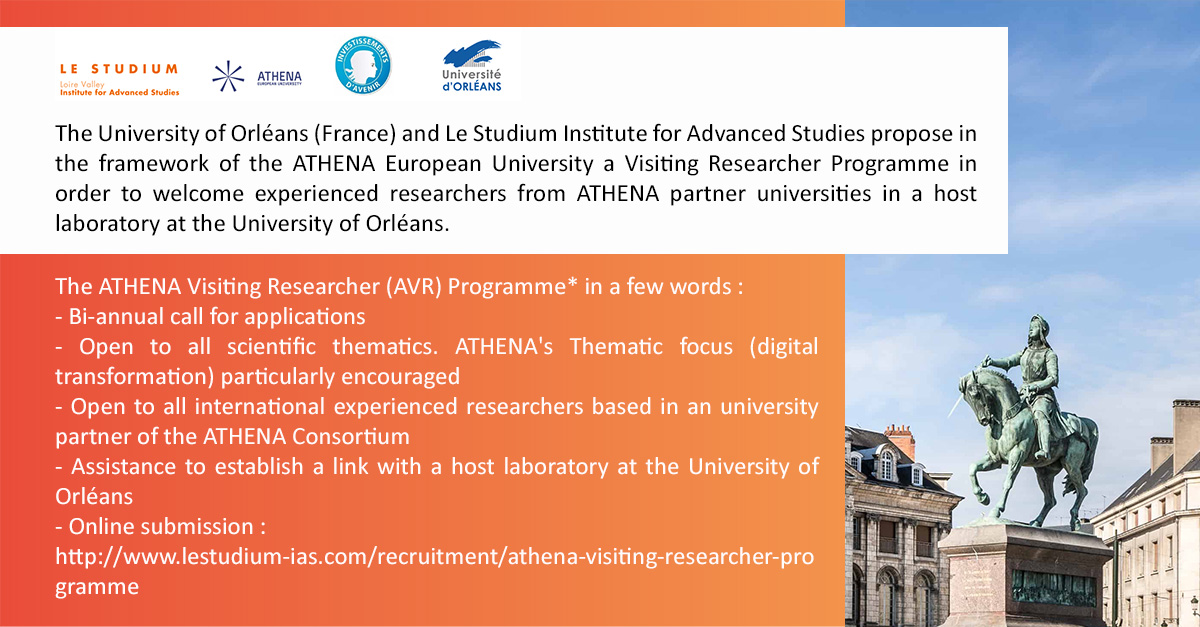 LE STUDIUM Loire Valley Institute for Advanced Studies (Orléans, France) opens a 2nd Call for applications for the ATHENA Visiting Researcher Programme.
This programme offers Visiting Researcher awards for periods of 3 to 12 months with full housing support and integration into the LE STUDIUM scientific community.
The programme is open to experienced international researchers, working in a university of the ATHENA consortium, in all disciplines.
More info > http://www.lestudium-ias.com/recruitment/athena-visiting-researcher-programme
Deadline September 16, 2022 (17:00 – CET Paris time)