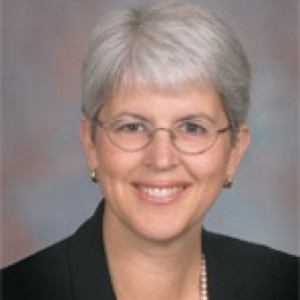 Nationality
United States
Programme
SMART LOIRE VALLEY GENERAL PROGRAMME
Award
LE STUDIUM Guest Research Fellowship
From
In residence at
Molecular Biophysics Center (CBM) / CNRS - FR
Host scientist
Prof. Stéphane Petoud
BIOGRAPHY
Peggy Carver, Pharm.D., FCCP, FIDP is Associate Professor of Pharmacy in the Department of Clinical Sciences at the College of Pharmacy, and a Clinical Pharmacist in Infectious Diseases at the University of Michigan in Ann Arbor, Michigan. After completing her undergraduate degree in Biology at UCLA, she earned her Doctor of Pharmacy degree and served a residency at the University of California School of Pharmacy in San Francisco, California, followed by fellowship in Infectious Diseases at Hartford Hospital in Hartford, Connecticut. Dr. Carver is a recipient of the University of Michigan College of Pharmacy Teaching Excellence Award, and has been an invited presenter at numerous national and international medical meetings and continuing education conferences, and the recipient of several research awards, including 'Top 20' Article in Antimicrobial Stewardship, Outstanding Poster ESPEN 2010, Best Poster MAD 2007 Infectious Diseases Conference, and Best Poster Nominee at the ACCP Spring Meeting. She is a member of Rho Chi, a nominee for the UCSF Bowl of Hygeia Award, a fellow of the American College of Clinical Pharmacy, and has served as President, past President, President-Elect, and Board Member of the Society of Infectious Diseases Pharmacists and as Chair of the ASHP Specialty Practice Group in Infectious Diseases (SPG). She has consulted for, and served on the advisory boards of numerous drug companies involved in the development of antifungal drugs and diagnostics.
Dr. Carver's research focuses on the pharmacokinetics, pharmacodynamics, and drug interactions of antifungal agents and the role of metal ions in the development of infectious diseases. In addition, Dr. Carver is a clinical pharmacist in Infectious Diseases, with a specific expertise in fungal infections, who practices at the University of Michigan Health System (UMHS), working with the Adult Infectious Diseases Consult Service. The ID consult service advises on the diagnosis and treatment of fungal infections in a 990-bed hospital with extensive complex infectious diseases in patients in the intensive care units, oncology, bone marrow transplantation, and solid organ transplantation services. She has expertise in the design and human testing of novel imaging tools in a patient setting. Recent publications in the area of fungal infections, the use and clinical impact of rapid diagnostic testing in patients, and selection of antimicrobial activity.
PROJECT
Development and human application of near infrared probes for detection of microbial infections
There is an urgent need for novel, non-invasive, highly sensitive and specific methods for the early diagnosis of invasive bacterial and fungal infections. Early diagnosis and implementation of appropriate antimicrobial therapy are key factors determining patient survival. Although a number of tests and techniques are currently used in clinical practice, they lack sufficient sensitivity and/or specificity; thus, the diagnosis of infections remains highly challenging. Differentiation of pathogenic species is crucial as the optimal antimicrobial therapy differs for each pathogen. The development of novel, non-invasive, in vivo imaging agents that provide more sensitive and specific methods for early diagnosis of infections is of vital importance. A combination of NIR-emitting Ln-based metallacrowns with artificial siderophores or other ligands which are known to promote uptake by specific bacteria should allow to meet the existing challenges and achieve highly sensitive, non-invasive and selective detection of invasive fungal infections.
Dr. Carver has expertise in the design and human testing of any novel imaging tools in a patient setting. As a clinical pharmacist in infectious diseases, she has specific expertise in fungal and severe bacterial infections, and at the University of Michigan College of Pharmacy, there are approved animal facilities in which diagnostics can be tested, a microbiology laboratory where pathogens can be stored, grown, and tested. The University of Michigan Health System has a clinical microbiology laboratory which services the state of Michigan and neighboring states with 3 hospitals, 40 outpatient locations with more than 120 clinics, and extensive home care operation which handle 1.9 million visits, more than 45,000 hospital stays in 990 beds. A wide range of immunocompromised patients are seen each year, in the medical and surgical intensive care units, in the hematology-oncology program, and in those undergoing solid organ or hematopoietic stem cell transplantation. Dr. Carver has an extensive experience in clinical trials in humans, and in the area of the laboratory diagnosis and treatment of fungal infections in the immunocompromised host.