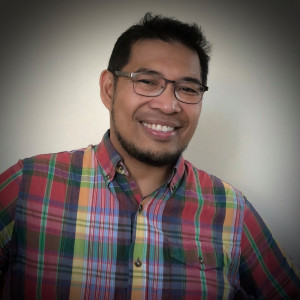 Programme
SMART LOIRE VALLEY GENERAL PROGRAMME
Period
December, 2023 - December, 2024
Award
LE STUDIUM Visiting Researcher
From
Memorial University of Newfoundland and Labrador and Centre for Addiction and Mental Health, Toronto - CA
In residence at
Imaging and Brain laboratory (iBrain) / INSERM, University of Tours - FR
Host scientist
Prof. Catherine Belzung
BIOGRAPHY
Dr Francis R. Bambico is an associate professor in neuroscience and psychology at Memorial University of Newfoundland and Labrador, and is also affiliated with the Centre for Addiction and Mental Health (CAMH)  in Toronto. His research program is in the field of translational neuropsychopharmacology, with a focus on understanding the neurobehavioural bases and treatment of psychiatric disorders. The program is funded  by the Canadian Institutes of Health Research (CIHR), National Science and Engineering Research Council of Canada (NSERC) and other internal and extramural sources, and  with past and current partnerships that include CAMH, University of Toronto, McGill University, Toronto Catalyst/Johnson & Johnson Canada,  Evotec and Toronto Innovation Acceleration Partners. He has published important and high-impact papers in the field, and has delivered numerous talks, workshops and presentations in local and international venues. He has won several commendations and awards for his research work, including the Azrieli Foundation early career investigator award. He earlier served as a junior faculty member at the University of the Philippines and worked for an NGO as a counsellor for street children, where he was involved in the formulation of  training modules promoting personality development, resilience and mental health for street kids in difficult situations. He co-authored a book about masculinity and the cognitive aspects of sexuality in the Philippines. He then obtained a master's degree from the Max Planck Institute and the University of Tübingen, Germany. He completed research internships at the Center for Brain Research in  Vienna, ETH Zürich and the University of Basel, before pursuing a Ph.D. in Neurological Sciences at McGill University in Montréal, Canada. He was a recipient of  several scholarships and fellowships, for his preclinical research on mood disorders and the role of the endocannabinoid and monoamine systems in emotion regulation using rodent models. He  received his postdoctoral training as a CIHR fellow at Yale University and at CAMH, where he mainly engaged in research on the mechanisms of therapeutic brain stimulation. He is one of the organizers and founders of an international advocacy group, called SEINAPSE (Service and Outreach Initiative for Progressive Neuroscience), which was honoured in 2019 by the Canadian Association of Neuroscience with a best neuroscience outreach and advocacy initiatives award. SEINAPSE seeks to provide educational, social and medical outreach activities to marginalized groups, especially in youth sectors. Its goals are geared towards the promotion of brain health awareness and various efforts addressing misconceptions about mental illness and its stigmatization. He also received some training in relational psychotherapy and theological studies, and has extra-curricular involvements in music and the arts.
PROJECT
Non-Invasive Therapeutic Neuromodulation Strategies for Psycho-Affective Disorders in High-Risk Conditions
Dr. Bambico proposes to develop a new experimental technique of electrically and chemically inducing neuronal stimulation (EC stimulation) that will be used to modify the activity of very specific types of neurons. This innovative technique will first involve brain testing in laboratory rodents, and is expected to eventually enable researchers to influence the firing activity of different types of brain cells in selected parts of the brain without the need of major surgery or complex genetic manipulations. This approach is expected to have important clinical applications especially in treatment-resistant psychiatric patients that oftentimes rely on non-surgical brain stimulation such as electroconvulsive therapy, as well as, in high-risk patients, such as children. The current problem with brain stimulation treatments is that they cannot correct the activity of the dysfunctional brain structures and specific neurons without inadvertently disturbing the activity of healthy brain structures and healthy neurons. This may partly be the reason why brain stimulation is not optimally effective in some patients, can have negative side effects and require a long treatment schedule. Moreover, the invasive nature of current neuromodulation strategies precludes use in children, pregnant women and other high-risk individuals. EC stimulation will address these problems by combining microdoses of a safe drug that acts directly on a type of ion channel called SK channels with a non-invasive electrical stimulation modality called transcranial direct current stimulation (tDCS). These can be combined so that select neuronal subtypes and brain regions are driven for activation. In vivo and ex vivo brain-based methods will also be used to visualize and quantify protein and gene changes and to test whether EC stimulation will produce observable changes in emotion-related behaviours using rodent models of illness. It will also help uncover discreet brain pathways affected by psychiatric illness across different developmental stages. If successful, the project could lead to the refinement of a simple, inexpensive and innovative technique that will  have far-reaching clinical applications and benefit diverse patient groups across different ages and risk profiles.