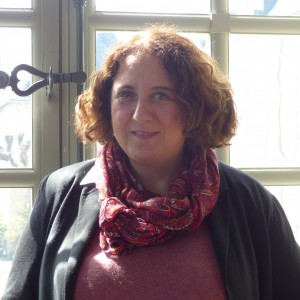 Programme: 
SMART LOIRE VALLEY GENERAL PROGRAMME
Period: 
April, 2018
to
April, 2019
LE STUDIUM / Marie Skłodowska-Curie Research Fellow
From
In residence at
POLEN (POuvoirs, LEttres, Normes) / CNRS, University of Orléans - FR
Host scientist
Prof. Jean-Patrice Boudet
PROJECT
Questions about time in early medieval culture: Literature, theology and science
This project contributes to  recent research about time in the Middle Ages. It will deal with the concepts of time in early medieval sources (VIII-XII saec.), focusing on two particular fields: theological literature and science. In both cases the research corpus is based on manuscript sources and includes manuscripts preserved in Orléans that belong to the cultural heritage of the region Centre-Val de Loire. The aim is to investigate this corpus in order to understand which different concepts of time were used, whether distinct concepts of time coexisted in a specific period and culturally consistent milieu (e.g. the monastery of Fleury), and whether there were tensions and contradictions between different systems, notions and layers of time in various genres genres of theological and scientific writings and historical periods. It deals with the question of norm and transmission of knowledge, by analyzing, how older doctrines of time were perceived, adopted or challenged, and even transformed during the Middle Ages. The study will also improve the dialogue between disciplines, institutions and between historians and scientists by comparing research about time in modern scientific fields of research.