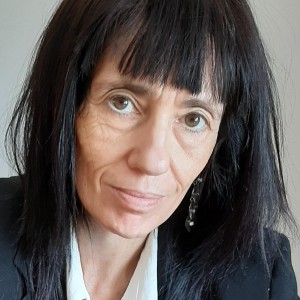 Programme: 
SMART LOIRE VALLEY GENERAL PROGRAMME
Period: 
September, 2021
to
December, 2021
LE STUDIUM Visiting Researcher
From
Department of History, University of Bologna - IT  
In residence at
Centre for Advanced Studies in the Renaissance (CESR)  / CNRS, University of Tours - European Institute for the History and Cultures of Food (IEHCA) / La Villa Rabelais - FR   
Host scientist
Prof. Bruno Laurioux 
PROJECT
Food trade and professions in the Loire Valley during the Renaissance. A preliminary research
The work aims to be a preliminary study of archival sources in the perspective of building an European project (ERC). The goal is to focus on a number of cities such as Tours, Orléans and Blois, in order to analyze the organization of food crafts, their relationship with the authority, their place in the market as well as their exchanges throughout the Loire river. In particular, the city of Tours becomes the king's privileged location during the 15th century. King Charles VII shows a predilection for the region during the last years of his reign and his son, Louis XI, takes up residence there. A cosmopolitan population, passing or residential, composed by the Greats of the court, the royal officers, French and foreign ambassadors, merchants from other parts of the country, gets to Tours and expects to be comfortably housed and fed. The king's choice promotes a great development of urban economy and, consequently, of food professions and hospitality. In fact, many documents kept at the departmental and municipal Archives of the region show us the importance of these categories of workers in the economic and social life of local towns. In many notarial acts one can find several contracts concerning butchers, bakers, fishmongers, taverners, salt and wine merchants and pastry cooks. The privileges accorded by the king, as well as the measures taken by the municipality, provide fundamental elements to understand the rise of food guilds in the late Middle Ages and their development over the centuries. Besides, municipal accounts allow us to evaluate the impact of these professions on urban supply and trades in the Loire Valley. These issues, that have not yet been extensively explored with regard to the Renaissance, deserve to be deepened.