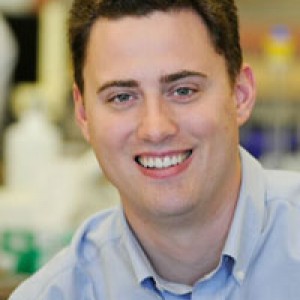 Programme: 
SMART LOIRE VALLEY GENERAL PROGRAMME
Period: 
September, 2013
to
September, 2014
From
University of British Columbia (UBC) - CA
In residence at
French Geological Survey (BRGM) - FR
Host scientist
PROJECT
Advanced bio-hydrometallurgy for recovery of metals from complex deposits - modeling of the leaching step
lt is proposed to develop bio-hydrometallurgical processes for the recovery of base metals such as Ni and Cu from mine tailings and other polymetallic sulphide ores. lnitially, the focus of this work will be on determining and modeling the kinetics of nickel extraction from pyrrhotite tailings. Mineral leaching kinetics will be determined by both electrochemical and "iso-kinetic" experiments as a function of solution Eh, pH, temperature and oxidant (ferric or oxygen) concentration. The leaching kinetic data, which will also provide mechanistic information, will be incorporated into an overall bio-leaching model to include the growth and inhibitory factors for biological organisms (ferrous and sulphur oxidizers). Once a comprehensive bio-leaching model is developed, it will be incorporated into a full process mass and heat balance to include all unit operations such as separation (solvent extraction or other) and recovery (electrowinning or other). These efforts will provide the basis for the design of a novel bio-hydrometallurgical process.
This innovative work will be conducted in collaboration with the BRGM - an organization that has a strong track record of bio-hydrometallurgical process development. The BRGM is currently working on process models for bio-leaching of complex mineral resources (including mining wastes), some of them containing chalcopyrite, as well as associated models for iron precipitation control. Thus, in parallel, to the work on pyrrhotite, this project will also support the BRGM's ongoing efforts on development and modeling of bioleaching processes.