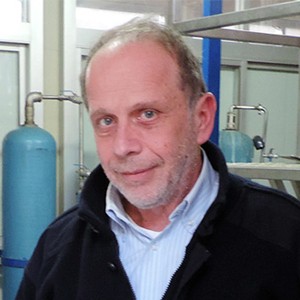 Programme: 
Smart Loire Valley Programme
Period: 
December, 2015
to
May, 2016
From
University of Athens, School of Pharmacy, Laboratory of Pharmacognosy and Natural Products Chemistry, GR
In residence at
IInstitute of Organic and Analytical Chemistry (ICOA) / CNRS, University of Orléans - FR
Host Scientist
Prof. Claire ELFAKIR
Project
Application of state-of-the-art green technology for the development of high added value cosmeceuticals based on plant natural products
The present project aims to the development of high quality anti-ageing cosmeceuticals -having as a cornerstone plant biodiversity- by employing state-of-the art environmentally friendly technologies and anti-ageing biological research. Specifically, it involves the selection of plants, existing in a unique participant-owned plant-library and the collection of plants from diverse areas of the worldwide flora biodiversity. Emerging "green technologies" will be employed for the production of plant extracts. Classical methodologies (e.g. DPPH, cytotoxicity) will be integrated to the latest developments in bio-autography assays (e.g. High Performance Thin Layer Chromatography-DPPH) and the most promising extracts exerting antioxidant activity will be identified. The promising extracts will be investigated for their chemical profile using hyphenated contemporary analytical approaches. A wide range of pharmacological targets will be used for assessing their possible anti-ageing activity. A molecular signature of each extract will be created, establishing a direct link between the plant-extract and downstream biological properties. "Multi-functional" extracts, that apart from exerting antioxidant activity, will also activate the main cellular pathways involved in genome and proteome maintenance and/or damage prevention will be identified. Plant material will be provided for scaling-up respecting the biodiversity. Formulation and stability testing will be performed for the optimized form of the products, while clinical trials will support the safety and efficacy of the cosmeceutical(s). The present approach combines phytochemistry and molecular-cellular biology of ageing. The outcome will be innovative cosmeceuticals with significant economic and societal impact.