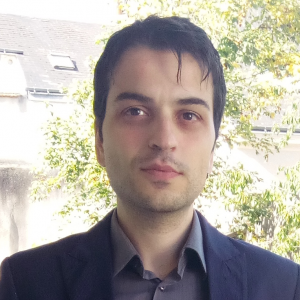 Programme: 
SMART LOIRE VALLEY GENERAL PROGRAMME
Period: 
October, 2017
to
October, 2018
LE STUDIUM / Marie Skłodowska-Curie Research Fellowship 
Speciality
Legal History Moral Theology Mediaeval and Early-Modern Philosophy History of Christianity
From
Birkbeck College School of Law University of London - UK
In residence at
Centre for Advanced Studies in the Renaissance (CESR)  / CNRS, University of Tours - FR
Host scientist
Dr Paul-Alexis Mellet 
PROJECT
Will, Power and Being: uncovering the ancient and mediaeval blueprints of the sixteenth-century question of power
Throughout the twentieth century an impressive amount of scholarship has been devoted to the origin of the concepts of the prince and sovereignty. By focusing here on the ancient and mediaeval sources of sixteenth-century authors we neither wish to present an exhaustive narrative of their contribution to these ideas nor to exalt their career in the Western history of power. Rather, we try to determine the degree to which the modern fate of the notion of power depended on the bearing of early-modern writers on ancient and mediaeval scholarship. What is being explored in my project are the employments and embodiments of ancient and mediaeval authors' ideas and their bearing on the modern investigation of power. Attention is being paid both to classical antiquity (Roman law and philosophical traditions such as Aristotelianism, Platonism and Stoicism) and to Scholasticism (School of Chartres, Franciscan dogmatic, Thomism, etc.).
Within this frame, a special focus will be given to the mediaeval distinction between God's absolute and ordered power (potentia Dei absoluta and ordinata). Through such a distinction and by covering a period of time that spans from eleventh to sixteenth-century authors, I am pinpoint the limits of this evolution, but also its thematic direction. In the first case, with authors like Peter Damian or Alselm of Aosta, we run into the original mediaeval theologians' normative investigation of God's almightiness aimed to extend the horizon of God's creative action. In the second case, authors like Jean Bodin, Alberico Gentili, and Giordano Bruno confront us with the final affirmation of the question as a still normative but no longer theological approach to the realms of law and politics. In this light, the contribution of ancient and mediaeval scholarship to later account of power can be taken as the Archimedean point not just for a re-evaluation of the modern history of the European legal tradition but also, through the distinction between God's absolute and ordered power, for an account, otherwise incomplete, of its inner and structuring dimension of twofoldness.
Seminar organised by this fellow