Programmes
Smart Loire Valley Programme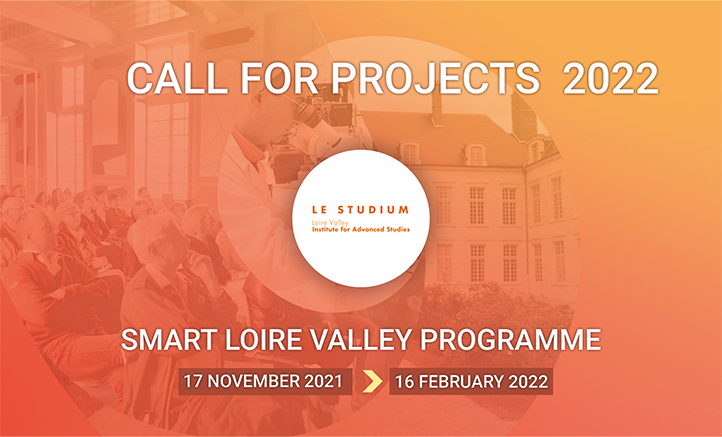 The Smart Loire Valley Programme call for applications does not target any specific research themes. It is open to experienced international researchers in all disciplines wishing to join a research laboratory in region Centre-Val de Loire (including universities, public research institutions and enterprises).
The call for applications, open from November each year to February next year, offers different innovative award formats designed to stimulate international scientific exchanges, to increase interdisciplinary research, to create synergies between academic disciplines and links with the industrial world and foster socio-economic development.
The programme aims to develop outward looking interdisciplinary teams with a reputation in developing the EU economic landscape. Candidates and proposals are evaluated by independent external peer reviewers and an international independent Scientific Council to select the best candidates and high added-value research projects.
THE CALL FOR PROJECTS 2022 IS CLOSED.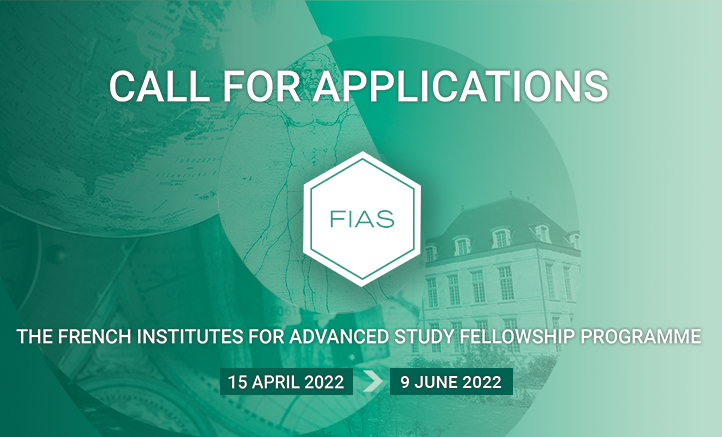 The French Institutes for Advanced Study Fellowship Programme* offers 10-month fellowships in the six institutes of Loire Valley (Orléans-Tours), Lyon, Marseille, Montpellier, Nantes and Paris. It welcomes applications from high-level international scholars and scientists wishing to develop their innovative research project in France.
The call is open to all disciplines in the social sciences and the humanities (SSH) and relating to all research fields. Research projects in other sciences and in arts that propose a strong interaction and dialogue with the SSH are eligible. Some host IAS have scientific priorities that need to be taken into full consideration before applying. At LE STUDIUM Loire Valley, Interdisciplinary projects will be favoured in the selection process.
The FIAS Fellows will be free to organise their research while benefiting from the support and conducive scientific environment offered by the IAS characterised by a multidisciplinary cohort of fellows and by close relation to the local research centres and laboratories.
For the 2023-2024 academic year, FIAS offers 38 fellowship positions: 13 in Paris, 10 in Lyon, 4 in Marseille, 4 in Nantes, 3 in Montpellier and 3 in the Centre-Val de Loire region (LE STUDIUM Loire Valley).
*This project receives funding from the European Union's Horizon 2020 research and innovation programme under the Marie Skłodowska-Curie grant agreement No 945408
AMBITION, RESEARCH & DEVELOPMENT PROGRAMMES (ARD2020)



The long-term socio-economic development of the region Centre-Val de Loire, in a period of economic fragility, depends on the growth of quality research, development and innovation. ARD 2020 Programmes, the region Centre-Val de Loire initiative to implement the EU Smart Specialisation Strategy, have been designed to generate strong socio-economic impacts by providing support to create strong regional research and development centres of international scale, stimulate innovation and job creation and, socio-economic dynamism in the territory of the region. The Centre-Val de Loire regional council supports the strengthening of quality research in a number of domains to foster the development of world-class poles to enhance research and innovation activities in the region: ARD 2020 BIOPHARMACEUTICALS, ARD 2020 LAVOISIER, ARD 2020 COSMETOSCIENCES, ARD 2020 PIVOTS, ARD 2020 INTELLIGENCE DES PATRIMOINES
LE STUDIUM is an official partner of these ARD 2020 regional programmes.


LAVOISIER (ARD 2020)
BIOPHARMACEUTICALS (ARD 2020)
COSMETOSCIENCES (ARD2020)
PIVOTS (ARD 2020)
INTELLIGENCE DES PATRIMOINES (ARD 2020)
DOCTORAL SCHOOLS