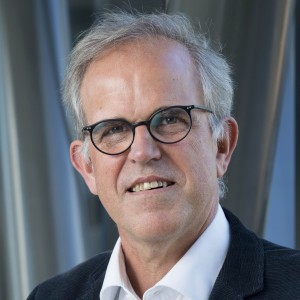 Programme: 
BIOPHARMACEUTICALS (ARD 2020)
Period: 
September, 2018
to
December, 2018
September, 2019
to
October, 2019
LE STUDIUM RESEARCH PROFESSOR / ARD 2020 - BIOPHARMACEUTICALS Programme
From
Leiden University Medical Center - NL
In residence at
Centre for the Study of Respiratory Pathologies (CEPR) / Inserm, University of Tours - FR
Host scientist
Dr Mustapha Si-Tahar  
PROJECT
Development and application of well-differentiated culture models of primary airway epithelium from various sources​
Chronic obstructive pulmonary disease (COPD) is a major health problem that is now ranked fourth on the WHO list of leading causes of death worldwide. Current medication is ineffective or unable to stop progression of the disease, and therefore there is an urgent need for novel COPD treatments. The Research Center for Respiratory Diseases in Tours (CEPR; INSERM UMR 1100; director Mustapha Si-Tahar) is developing a non-human primate model to study COPD exacerbations and novel interventions. This is important because COPD exacerbations are associated with marked morbidity and mortality and are an important driver for COPD disease progression. Currently available models insufficiently recapitulate the complexity of exacerbations in COPD patients, and it is expected that the new model, using smoke exposures and exacerbations induced by influenza virus infections, better reflects the human situation. Therefore the model has the potential to contribute to the development of new and better treatments.
The aim of the project is to extend this model by developing a state-of-the-art airway epithelial cell (AEC) in vitro culture model from primate tissue, in which cigarette smoke exposure and respiratory tract infections can be adequately studied. Airway epithelial cells play an important role in COPD developments and disease exacerbations, and human AEC culture models have provided important information. Such an in vitro primate model will extend the in vivo model because it may contribute to biomarker discovery, delineation of underlying cellular pathways, and may allow a better translation of the findings in the primate model to the human situation by comparison to human in vitro epithelial cell models. The model will be developed based on the applicant's experience in culture of human and mouse airway epithelial cells, and information from the literature. A model for whole cigarette smoke exposure of cultured airway epithelial cells will be based on the model operational in the applicant's laboratory in the Netherlands.