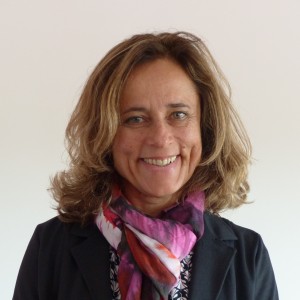 Period: 
April, 2018
to
September, 2018
LE STUDIUM Guest Research Fellow
From
Federal University of Rio de Janeiro - BR
In residence at
ESAD/ECOLAB (Ecole Supérieure d'Art et de Design) - FR
Host scientist
Dr Ludovic Duhem
PROJECT
Design and Social Innovation : research on the interactions between social actors and objects designed in emancipator process to generate autonomous knowledge in Design
Traditionally Design research begins with a double movement: in one movement, there is the theoretical knowledge to enlarge and consolidate our professional working practice, and in the other movement, there is the research through design from a practical intervention, which is, in turn, reinterpreted in the Design theoretical knowledge field. These two movements, reciprocal and asymmetric, lead us to reflect about our vocation and talents, concerning ourselves as designers and our activities in contemporary Design. In this way, a new research quality through design should be considered: one that predicts the construction of autonomous knowledge in relation to the traditional aforementioned movements. On the other hand, dealing with Design practice brings us to face the question of the planet's sustainability. Considering most products nowadays are not ecologically sustainable, we need to understand how product design may contribute to this issue. Since knowledge is materialized in products, we can magnify and value the qualities of such products towards the results we expect with our projects. Designers must create a bridge between the external and internal conditions that enable change through local experiences, presenting innovative knowledge and possibilities. That process has important implications for Design. In this logic, Design must create "networks" with meaning in people's relations, aiming at increasing these relations quality, and change the focus from product to the results in which this product is inserted. Then designers' role is changed and enlarged environmental, social and intellectually. This research has as its main objective to understand how Design can produce social and ecological knowledge by means of local projects.