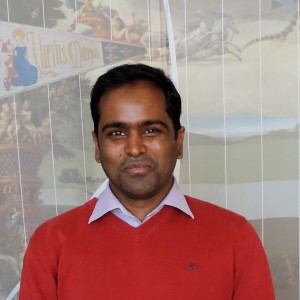 Programme:
ARD 2020-BIOPHARMACEUTICALS
Host scientist
Pr Chantal Pichon
PROJECT
Synthesis and Biosynthesis of molecules – Development of mRNA cellular factories
Dr. Sohail Akhtar is currently working as Le Studium research fellow for CBM- Centre de Biophysique Moléculaire(CBM)-CNRS/ University of Orléans, UPR4301,Orléans, France under ARD Biomedicamanets framework, Axe A: Synthesis and biosynthesis of moecules- Development of mRNA cellular factories. His Dr. Akhtar's work has focused on the development and optimization of non-viral nano-carriers (for example-lipidic and polymeric nanoparticles) for selective intra-cellular of mRNA intended for therapeutic vaccination. Final goal is to successful development of biopharmaceutics that will allow the therapeutic vaccination against disease like cancer.
Dr. Akhtar is a professional Pharmacy graduate; did his M. Pharm & PhD in Pharmaceutical Science (specilization_Pharmaceutics_Nanomedicine). In his PhD, he was awarded with senior fellowships from Council of Scientific and Industrial Research (CSIR), Department of Biotechnology (DBT) and University Grant Commission (UGC). His research interests involve application of bio-materials in drug delivery & targeting, development and characterization of nanoparticulates and vesicular systems, biopharmaceutics and bioanalysis.