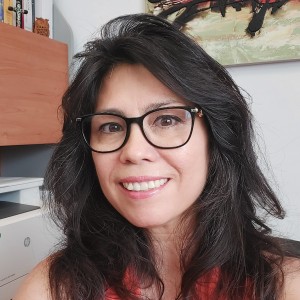 Programme: 
SMART LOIRE VALLEY GENERAL PROGRAMME
Period: 
October, 2020
to
August, 2021
LE STUDIUM / Marie Skłodowska-Curie Research Fellow
From
Food and Plant Biotechnology Laboratory, University of Guanajuato - MX 
In residence at
Insect Biology Research Institute (IRBI), University of Tours / CNRS - FR
Host scientist
Dr Elisabeth Herniou 
PROJECT
Genomic characterisation of six Mexican baculovirus strains with activity against spodoptera frugiperda (lepidoptera: noctuidae)
The search for alternatives to the use of chemical insecticides has led to the investigation of different strains of baculovirus for the control of pests of economic importance for the state of Guanajuato, in Mexico, specifically strains with activity to Spodoptera frugiperda (Lepidoptera: Noctuidae). The laboratory of Food and Plant Biotechnology of the Life Sciences Division Campus Irapuato-Salamanca of the University of Guanajuato, Mexico, has a collection of six SfNPV strains of baculovirus with activity to S. fugiperda previously characterized, finding molecular and biological activity variations, thus implying the need to know these strains at a deeper molecular level. The average lethal concentration (LC50) and molecular characterizations (RFLPs) lead to the knowledge of the effectiveness and differentiation of these different baculovirus strains, but together with phylogenetic studies, it is possible to infer the origin, evolution and kinship links that exist between different species. The objective of this project is to perform the genetic characterization of 6 baculovirus isolates (3 exotic and 3 natives from México) to determine which genetic factors might be involved with increased pathogenicity against S frugiperda. Objective: (1) Genetic characterization of the 6 SfNPV isolates, first to determine if phylogenetic relatedness explain phenotypic similarity (3 genes). Second to determine if particular genomic features could explain phenotypic differences (genome sequencing). (2) Host specificity assays (useful in case of product licencing in Europe).