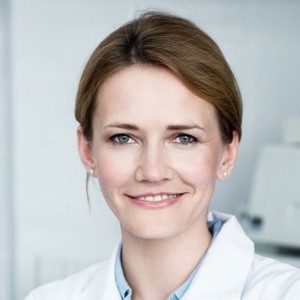 Period: 
October, 2019
to
October, 2020
LE STUDIUM GUEST RESEARCH FELLOW
From
Cracow University of Technology - PL
In residence at
Biomolecule and Plant Biotechnology (BBV), University of Tours - FR
Host scientist
Dr Arnaud Lanoue
Project
Grape Metabolomics & Cell Cosmetics
The research project focuses on the metabolomics screening of ancient, rare grape varieties from Loire Valley for the development of plant cell lines producing active cosmetics. The objective is to setup UPLC-DAD-MS/MS-based metabolomics tools to screen a grape germplasm collection from ancient varieties of the Loire Valley (France) to identify varieties with peculiar metabotypes for valorization in cosmetics. The screening includes  sample harvesting from  different  organs and  varieties  as  well  as metabolomics  analysis  targeted  on polyphenols followed by data integration using chemometric tools (PCA, PLS-DA, HCA). Grape varieties of cosmetics interests are selected for plant tissue culturing.