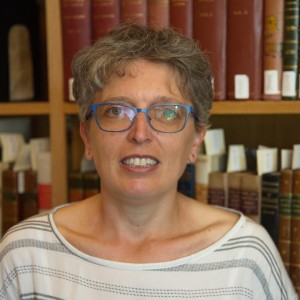 Programme: 
SMART LOIRE VALLEY GENERAL PROGRAMME
Period: 
October, 2021
to
September, 2023
LE STUDIUM Guest Research Fellow / MSCA Individual Fellowship
From
Villa I Tatti, The Harvard University Center for Italian Renaissance Studies - IT
In residence at
Centre for Advanced Studies in the Renaissance (CESR)  / CNRS, University of Tours - FR
Host scientist
Prof. Philippe Canguilhem
PROJECT
Financing Festivals, Music and Theatre: Real Expenses and Fictional Expenditures in France between the Sixteenth and Seventeenth Centuries
The EU-funded SPECTACLECONOMICS project (H2020-MSCA-IF-2020 - Marie Skłodowska-Curie Individual Fellowships 2021-2023) investigates the financing and economic realities of civic and court festival productions in early modern France.
This interdisciplinary survey aims to shed light on an often-disregarded aspect of the history of the theatre and music, since there is still no specific, systematic research that has dealt with quantifying the expenditure on such ephemeral cultural activities that could themselves be the subject of both blame (as a wasteful use of time and money) and praise (propaganda in favor of the sovereign, the state, and civic communities).
The conventional view of festivities as a case of lavish conspicuous consumption is often supported by one set of sources reporting on it, such as printed descriptions, diary entries, letters, and so forth. But the information contained within these documents is usually determined by their function (official propaganda) or its sources (hearsay and gossip).
Financial accounts, however, often present a different picture wherein expenses are carefully controlled and subject to prudent budget management.
The results of this pioneering research will make a further step towards a comprehensive study of the economics of spectacle at a transnational and European level.