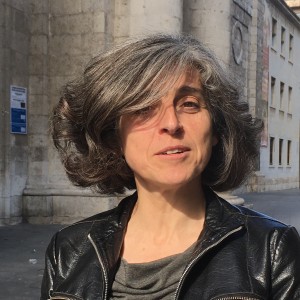 Programme: 
SMART LOIRE VALLEY GENERAL PROGRAMME
Period: 
September, 2020
to
August, 2022
LE STUDIUM Guest Research Fellow / MSCA Individual Fellowship
From
NOVA University of Lisbon - PT
In residence at
Centre for Advanced Studies in the Renaissance (CESR)  / CNRS, University of Tours - FR
Host scientist
Dr David Fiala
PROJECT
Experiencing Historical Soundscapes: the Royal Entries of Emperor Charles V in Iberian Cities
This EU-funded ExpSoundscapes project aims at retrieving the festive soundscape of Iberian cities up to 1558. The use of digital technologies will be key to capturing sensorial experiences of the past, bringing together historical, sensorial and artistic approaches. By combining them all, the will bridge the gap between describing, reflecting on and experiencing sounds of the past. It will integrate research from music, history, geography, performance practice and computer science, so as to recreate the soundscapes of early modern royal entries of Emperor Charles V (1517-1558) in Iberian cities. Sonic information from coeval documentation will serve as the basis for creating an immersive multimedia event, where selected sonic scenes will be reproduced by engineered sound and live music. Historical depictions and 3D renditions of selected urban spaces will recreate the spatial surroundings.
This project has received funding from the European Union's Horizon 2020 research and innovation programme under the Marie Sklodowska-Curie grant agreement No 892680