February 7, 2023 - February 9, 2023
Soil Mapping for a Sustainable Future
2nd joint Workshop of the IUSS Working Groups Digital Soil Mapping and Global Soil Map
This conference will be hosted by le STUDIUM Institute for advanced studies (Orléans, France). It will bring together the International Union of Soil Sciences Working Groups 'Digital Soil Mapping' and 'Global Soil Map'.
Digital soil mapping (DSM) is the modern way of creating soil maps and spatial soil information systems using numerical models. DSM is now widely used to create accurate maps of soil properties from field to global scales. This conference will present advances in science, state-of-art of spatiotemporal assessment, addressing the challenges and the mechanics of its various implementations for a sustainable future and soil health management from the field to the globe. It will bring together scientists in the field of DSM and end-users of their products.
Presentations will include, among others:
global, regional and national state-of-the art of DSM products,
methodological advances in DSM, including testing new modelling approaches and incorporating/selecting new co-variates,
sampling issues,
validation/evaluation methods of the performance of prediction,
evaluation of uncertainty and communication of the uncertainty to end-users,
uses of DSM products for decision-making, soil management and conservation, land-use planning, and evaluation/preservation of ecosystem services.
Under the auspices of:
IUSS (International Union of Soil Sciences)
Digital Soil Mapping Working Group
Global Soil Map Working Group
Topics
GlobalSoilMap : Advances ; Specifications and requirements ; National scale examples ; Integration of local data into global products ; Harmonisation issues
Advances in Digital Soil Mapping: Data collection and processing of soil data, soil and environmental sampling optimization and links to Spectroscopy and spectral library ; Applied statistics for DSM including Upscaling and downscaling ; Uncertainty estimation and propagation
DSM and digital soil assessment: Soil information for environmental modelling and management ; Soil organic carbon mapping; modelling and forecasting ; Soil degradation and links with other issues (water, air, biosphere, human health) ; Soil functions and ecosystem services mapping, soil security mapping
Scientific Committee
Click here to see the Scientific Committee
Posters
Click here to open the list of posters.
PROGRAMME
Tuesday 07/02/2023
Opening ceremony
10:00 Sophie Gabillet - Welcome from LE STUDIUM
10:05 Laura Poggio & Dominique Arrouays - Scope and outline of the conference
10:10 French Ministry in charge of Environment (To be defined)
10:15 French Ministry in charge of Agriculture (To be defined)
10:20 Dominique Arrouays - Practical announcements
Session 1: Global, continental and country reports - Part 1
10:30 Subramanian Dharumarajan - IndianSoilGrids – National level digital soil resource information for sustainable land use planning
10:45 Taciara Zborowski Horst - MapBiomas Soils: Revealing the spatio-temporal dynamics of soil carbon stocks and their relationships with changes in climate and land cover and use in Brazil
10:55 Isabel Luotto - FAO-GSP's Capacity Development Programme for bridging the digital divide in digital soil mapping
11:05 Travis W. Nauman - Soil landscapes of the United States (SOLUS): A 21st century raster soil survey inventory
11:15 Daniele De Rosa - Soil organic carbon stocks in European agricultural soils: how much have we lost in the last decade?
11:25 Antonio Bispo - Comparison of LUCAS and national Soil Information Monitoring System (SIMS) datasets – Exploring the technical possibilities to support the development of an EU harmonized monitoring system
11:35 Bas Kempen - Soils4Africa: a continent-wide sampling design for soil assessment and monitoring in Africa
11:45 Laura Poggio - Mapping of complex soil properties using global legacy data
11:55 Lunch (Hôtel Dupanloup)
Session 1: Global, continental and country reports - Part 2
13:30 László Pásztor - Some approaches on linking (bridging gaps between) different (scale) DSM products
13:40 Anatol Helfenstein - Machine learning for mapping soil organic matter changes over 70 years in 3D at 25m resolution in the Netherlands
13:50 Luboš Borůvka - Transferability of soil spatial prediction models between different regions of the Czech Republic
14:00 Stirling Roberton - Demonstrating the use of ANSIS - The Australian National Soil Information System
14:10 Discussion on talks from session 1 
14:40 Short talks from session1 
14:40 Nicolas Saby - Bayesian modeling of spatio-temporal trends in soil properties using INLA and SPDE
14:45 Bukola Francis Dada - Mapping of Sesquioxide (Al & Fe) Distribution in Akure Local Government, Ondo State, Nigeria.
14:50 Alexis Durocher - Mapping of trace elements contents in French soils using data from the soil quality measurement network
14:55 Giulio Genova - A global map of solum thickness based on legacy data
15:00 Lucas Gomes - Towards the three generations of soil mapping in Denmark and beyond
15:05 Budiman Minasny - Mapping lithium in Australian soils
15:10 Stephen Roecker - From paper to pixels: the history and outlook of soils observations in the US
15:15 Gasper Sechu - Predicting and Mapping Soil pH in Danish Wetlands Using a Random Forest Regression Model
15:20 Sylwia Pindral - Mapping soil organic carbon stocks in mineral soils in Poland
15:25 Nicolas Saby - Pathways to improve national soil property maps by harmonizing national and European soil reference datasets.
15:30 András Benő - Comparison and harmonization of LUCAS topsoil database with the Hungarian National Soil Information System from two different years
15:35 Discussion on short talks from session 1 
16:05 Coffee break (Hôtel Dupanloup) 
Session 2: Case studies
16:50 Francis Silatsa - Review of two decades salt affected soils mapping techniques in the irrigated plain of Tadla, Morocco
17:00 Philippe Lagacherie - Exploring the contribution of farmers to local digital soil mapping
17:10 Mark Philip Philipsen - Peat Mapping with Heterogeneous Features and Graph Neural Networks
17:20 Giulio Genova - Digital soil mapping with covariates at different resolution for Mongolia
17:25 Diana Vigah Adetsu - Comparative analysis of multiple linear regression and random forest models for the predictive mapping of peat thickness across management zones in the raised bog of Store Vildmose.
17:30 Wanderson Mendes - A case study in Brazil of how the digital soil mapping products can be efficiently applied in-situ.
17:35 Xiaoyuan Geng - Application Use Cases and Future Predictive Soil Mapping in Canada
17:40 Ruhollah Taghizadeh-Mehrjardi - Spatial extrapolation of soil information in different environmental conditions
17:45 Paul Tresson - Self-supervised learning of Vision Transformers for digital soil mapping in arid lands
17:50 Yue Zhou - High-resolution soil organic carbon mapping at the field scale in Southern Belgium (Wallonia)
17:55 Discussion on case studies  
18:20 General discussion from sessions 1 & 2  
19:00 Wine & cheese cocktail (Hôtel Dupanloup)  
Wednesday 08/02/23
Session 3: Covariates & remote sensing
08:30 Emmanuelle Vaudour - Satellite-based spectral approaches to map topsoil organic carbon content for croplands: overview of past approaches and hot topics
08:40 Amélie Beucher - Modelling and interpreting variations in soil organic carbon content at regional extent using deep learning with a combination of remotely sensed and laboratory spectral data
08:50 Colby Brungard - The application of multiple digital soil mapping techniques within the framework of geomorphology and soil data correlation
09:00 Virginia Estévez - Improving prediction accuracy for acid sulfate soil mapping by means of variable selection
09:10 Anders Bjørn Møller - The potential of satellite time series, bare soil composites and erosion models to map soils at high resolution
09:20 Hocine Bourenanne - Extraction of the stable component of electrical surveys of soils and the consequence on the mapping of their thicknesses
09:25 Fabio Castaldi - Assessing the capability of Sentinel-2 time-series to estimate soil organic carbon and clay content at local scale in croplands
09:30 Baptiste Girault - Construction of crop successions using Land Parcel Identification System (LPIS) data in France from 2007 to 2020
09:35 Yin-Chung Huang - Using pXRF and Vis-NIR as an interpretable model to predict soil properties in podzolic soils of subtropical forest
09:40 Ndiye Kebonye - InfoGram: An interpretable covariate selection graphical tool for soil classification-related problems
09:45 Triven Koganti - Mapping Peat Thickness Using a Portable Gamma-Ray Sensor
09:50 Janos Mészáros - Predicting top-soil chemical parameters on field scale based on various proximal sensing datasets
09:55 Felix Stumpf - Bare soil imagery to support soil mapping on national scale
10:00 Discussions
10:30 Coffee break & poster session (Hôtel Dupanloup)
12:00 Lunch (Hôtel Dupanloup)  
Session 4: Sampling, validation & uncertainty
14:00 Gerard Heuvelink - Accounting for measurement errors in calibration and validation of DSM models
14:20 Ben Marchant - Informative probabilistic maps of soil nutrient levels
14:30 Cynthia van Leeuwen - The effect of uncertain calibration and validation soil data on the prediction accuracy of spectroscopic models.
14:40 Gerard Heuvelink - Improving cross-validation of soil maps in case of clustered calibration data
14:50 Zamir Libohova - The effect of sampling density, grid resolution, modelling, and their interactions on accuracy predictions of soil properties
14:55 Stéphane Burgos - Impact of small scale variability on validation of spatial predictions of soil properties
15:00 Thomas Weninger - Composition of field-scale hydrological soil maps from sources of different data quality
15:05 Vincent Chaplot - Impact of mapping methods on soil organic carbon estimations for varying surface areas, sampling densities, soils and environmental conditions: A global analysis
15:10 Gerard Heuvelink - Modelling multiple soil properties with multivariate random forest
15:15 Discussion  
15:35 Short break  
Session 5: Pedological knowledge and DSM
16:00 Laura Poggio - Including pedological knowledge in DSM: models, maps and evaluation. Is the missing element?
16:20 Budiman Minasny - Assessing soil organic carbon change using pedogenon sampling and digital soil mapping
16:35 Alexandre Wadoux - Beyond prediction: interpreting complex models of soil variation
16:45 José Padarian - Exploring the relationship between soil organic carbon sequestration potential and clay activity in Australia
16:55 Jessica Philippe - Integrating Machine Learning and Knowledge-Based Soil Inference Classification in the White Mountain National Forest, USA
17:05 Dave White - The Importance of Soil-Landscape Knowledge in Digital Soil Mapping to Drive Innovation of Soil Information Products
17:10 Discussion
17:30 Guided visit of the city centre (optionnal) - Departure in front of the Museum
19:00 Gala Dinner
Thursday 09/02/2023
Session 6: Digital assessment of soil functions and services
09:00 Alexandre Wadoux - Mapping the function store of carbon for the five dimensions of soil security
09:15 Tiffany Allen - Sampling Design for a Dynamic Soil Survey in the Coweeta Watershed Basin, USA
09:25 Pierre Baert - Assessing the 3D distribution of SOC by integrating advanced erosion models as co-variates in a DSM-approach – a case study of a Silt Loam cropland soil (Belgium).
09:35 Jérôme Cortet - Toward a European Atlas of Soil Fauna linking soil fauna and landuses
09:45 Suzann Kienast-Brown - Digital Soil Mapping and Dynamic Soil Survey: A Vision for Soil Survey in the USA
09:55 James Moloney - Soil information systems reduce the barrier to entry for soil natural capital accounting.
10:05 Andree Nenkam Mentho - Effect of soil maps on simulated yield for spatial crop modelling
10:15 George van Zijl - Digital soil mapping - a viable tool for soil related land management decisions in large conservation areas
10:25 Christian Walter - Using digital soil mapping data from scenario studies to model changes in soil threats and soil ecosystem services - a meta-analysis.
10:35 Coffee break (Hôtel Dupanloup) 
11:20 Marcos Angelini - GSNmap: mapping soil nutrients to tackle imbalances worldwide
11:30 Manuel Martin - Uncertainty assessment of the soil carbon balance in the context of the 4 per 1000 aspirational target: A case study for France
11:40 Olivier Leumbe - Methodological approach for the evaluation and mapping of the agronomic suitability of soils in tropical zones: case study of the Bambouto volcanic massif (Western Cameroon) and the Bokito district (Central Cameroon).
11:45 Bas Kempen - Spatial prediction of maize yields using QUEFTS from digital soil maps – a comparison of methods
11:50 Gábor Szatmári - Assessment of the topsoil organic carbon saturation in Hungary using machine learning-based pedotransfer function with uncertainty propagation
11:55 Léa Courteille - Towards an Interactive Uncertainty Visualization for Soil Quality Maps obtained by Digital Soil Mapping to Support End-user Decisions
12:00 Sebastian Gutierrez - Spatio-temporal changes in organic carbon for Danish croplands.
12:05 Yuan Liu - Crop rotation improves soil organic matter mapping in croplands
12:10 Eduardo Medina-Roldan - Complementary approaches to capture spatial relationships among soil-based ecosystem services
12:15 General discussion  
13:00 Lunch (Hôtel Dupanloup)
14:30 General discussion and closure
14:30 General discussion
15:15 Awards
15:45 Future of the working groups
16:00 Discussion about the future of the WGs
16:30 Wrapping-up - Conclusion - Closure
17:00 End of the conference
Oral presentations & posters
The deadline for submission of abstracts is over.
Abstracts could be submitted for:  oral presentation, short oral presentation or poster.
Please download the template and upload your abstract during the registration or send it to maurine.villiers@lestudium-ias.fr  before Friday 30th September 2022.
The number of oral presentations is limited, convenors will process a selection and confirm your presentation not later than Friday 21st October 2022.
Please note that you can submit several abstracts with possibly different categories and different co-authors. (Important: the first author of any abstract should be registered to the conference.)
Please note that we do not print the posters, but racks & pins will be provided for up to A0 sizes, portrait format.
Location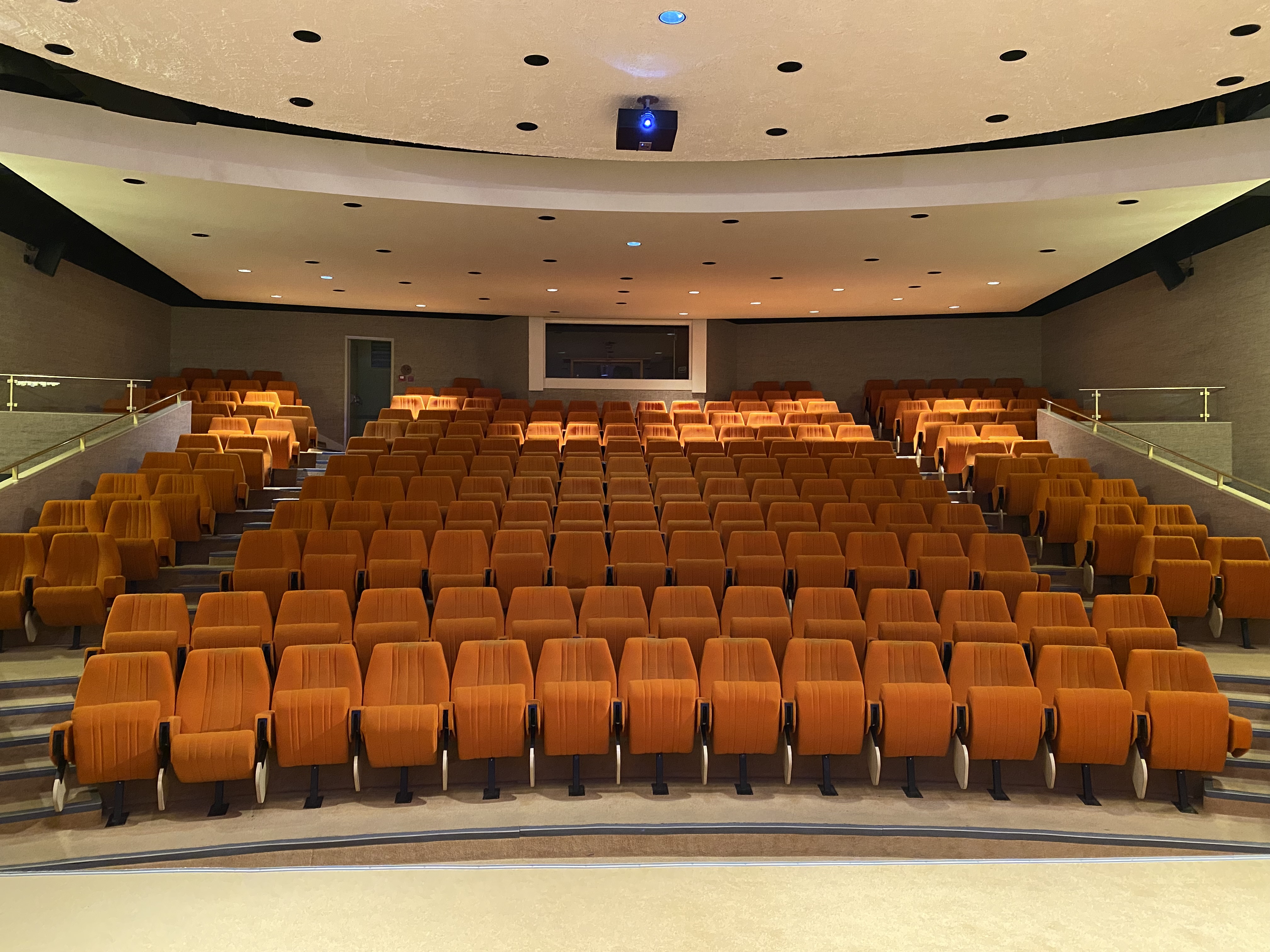 Auditorium du Musée des Beaux Arts d'Orléans, 1 rue Fernand Rabier 45000 Orléans - FR
The event will take place in the city centre at the Auditorium of the Musée des Beaux Arts d'Orléans located 1 rue Fernand Rabier and very near the cathedral.The Musée des Beaux-Arts d'Orléans, founded in 1797, is one of the oldest French provincial museums.. Participants will also have the opportunity to discover French cuisine and Loire Valley wines during an evening social.
PRACTICAL INFORMATION
REGISTRATION FEES
The registration fee is 300€ including two lunches, a Wine & Cheese cocktail and the coffee breaks.
IUSS members are members of IUSS or of a National Soil Science Society subscribing to the IUSS and having paid his contribution to IUSS. They have a special discount.
Early bird means that registration payment should be completed before November 10th 2022.
Students means people under preparation of a MSc or a PhD. A certificate is required. People being in a postdoc position or having already defended their PhD are not considered as students.
The Gala dinner is optional but should be paid at the same time as the registration fees.
| | |
| --- | --- |
| Early bird regular | 250 EUR |
| Early bird IUSS member | 230 EUR |
| Regular | 300 EUR |
| Regular IUSS member | 280 EUR |
| Low Income Countries * | 100 EUR |
| Students | 100 EUR |
| Gala Dinner | 100 EUR |
* Low Income Countries who are eligible for the special rate are listed below: 
Afghanistan, Algeria, Angola, Bangladesh, Belize, Benin, Bhutan, Bolivia, Burkina Faso, Burundi, Cambodia, Cameroon, Cape Verde, Central African Republic, Chad, Comoros, Congo, Djibouti, Egypt, El Salvador, Eritrea, Eswatini, Ethiopia, Gambia, Ghana, Guinea, Guinea-Bisseau, Haiti, Honduras, Ivory Coast, Kenya, Kiribati, Kyrgyzstan, Laos, Lesotho, Liberia, Madagascar, Malawi, Mali, Mauritania, Micronesia, Mongolia, Morocco, Mozambique, Myanmar, Nepal, Nicaragua, Niger, Nigeria, North Korea, Pakistan, Palestine, Papua New Guinea, Philippines,  Republic of the Congo, Rwanda, Samoa, Sao Tome And Principe, Senegal, Sierra Leone, Solomon Islands, Somalia, South Sudan, Sri Lanka, Sudan, Syrian Arab Republic, Tajikistan, Tanzania, Timor Leste, Togo, Tunisia, Uganda, Ukraine, Uzbekistan, Vanuatu, Vietnam, Yemen, Zambia, Zimbabwe